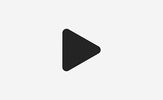 Naturally shaped footwear to build strong & healthy feet
Unites barefoot functionality and style
Vegan & water-repellant soft faux leather



Details
Unisex
Great shoes for everybody.
Materials
Vegan PU leather (upper), recycled PET (laces), recyclable TPE (sole), micro suede (lining)
Measurements
Weight: 238 g / 8.4 oz (Size EU 43), Sole thickness / stack height: 5 mm / 0.2 in
If you are a barefoot shoe beginner, consider inserting one of our insoles (available separately in our online store).
Care Instructions
To clean your Original Luxe remove all loose dirt with a soft shoe brush. If necessary, go in with a clean, soft brush to apply some lukewarm water and a mild cleaning solution. Wipe any excess product with a moist cloth. Air dry at room temperature after cleaning or when the shoes got wet.
The Original Luxe is not machine washable.
Note: The shoes are not suitable for activities that cause a lot of friction on the sole, as this can damage the soft sole.
Customer Reviews
Very beautiful and comfortable
Bought these because they were the prettiest barefoot shoes I've seen. Delivery was lightning fast. Initially I felt like the shoes were a little large though I checked the size guide and all, but although there's a fair bit of room at the toes my feet don't do the thing where they bang into the front and hurt my toes. The finish of the leather is great and though I've accidentally slammed a heavy door into the toes a couple of times the scuffs are minor and they still look beautiful. Didn't need to break them in, they were perfect comfort from day 1. Bought this for the design aesthetic alone but was pleasantly surprised at the quality and comfort so far. Recommended to my friends who like barefoot shoes but could never find a pretty enough design.
Great comfort and style
The shoes are very comfortable, my wide feet fit perfectly, and look very stylish. The outer sole is very thin so you can feel the ground and flex your foot, but provides enough dampening so that you don't hurt yourself. The only thing that could be slightly better would be the traction on some wet surfaces, but even still the shoes have good traction on some wet surfaces so clearly not a deal breaker!
Stylish
This is my second pair. As far as barefoot shoes go, these are the best looking I have found. The only problem I have is the material started to peel off around the front after 10 months. I have not worn them everyday, mostly weekends so I wish they were a little more durable. If they were more durable I would give 5 stars.
Dear Gareth,
Thank you for taking the time to give us your feedback on the Original Luxe.
We're thrilled to hear that you love their stylish look. However, that the faux leather tears is definitely not something that is supposed to happen. Our sincere apologies for this!
We decided to go with faux leather for the Original Luxe because it is an animal-friendly and naturally water-repellent material. Unfortunately, faux leather is not impervious to scuffs and scrapes from everyday wear and tear.
We've already emailed you to ask for pictures, so we can take a closer look at your case. We greatly appreciate your feedback, as we are continuously striving to improve and can only do so when you guys tell us what you need.
Thank you for your support! We're looking forward to your reply.
Best regards,
Janina